SOUTH CAROLINA LAW ENFORCEMENT ACCREDITATION

Agencies must successfully satisfy the 257 standards required to gain state accreditation. In order to gain state accreditation, state commission officials visit the agency in order to determine whether the agency has complied with all applicable standards. This on-site assessment is coordinated through the South Carolina Law Enforcement Accreditation Council. State commission officials, who are members of the Police Accreditation Coalition, submit an on-site assessment report to the state council, whereupon full accreditation or deferred accreditation status is granted. State accreditation is for a three-year period. To maintain accreditation during this period, agencies must remain in compliance with applicable standards.

Click here to read about one SC State Accredited Agency.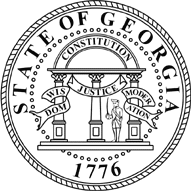 GEORGIA LAW ENFORCEMENT CERTIFICATION PROGRAM

The Agency Certification Program of the Georgia Association of Chiefs of Police has identified standards that are felt to be essential to the efficient and effective operation of law enforcement agencies. Participating agencies are expected to implement all applicable standards. Some standards do not apply to all agencies, and waivers may be obtained in exceptional circumstances. The standards incorporate contemporary professional thought and practices in the State, and will insure the goal of increasing the effectiveness and efficiency of Georgia law enforcement agencies.